Dr.Indrani Bhowal
B.D.S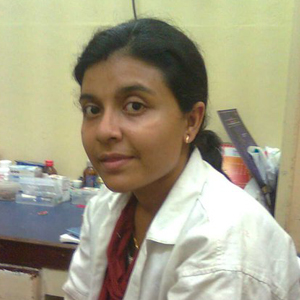 (Certified in Mastering in Endodontics Excellence (Consultant Dental surgeon, Apollo Gleneagles Hospital & SRL Ranbaxy Polyclinic, New Town

Dr. Indrani Bhowal has done his schooling from Bethune Collegiate School, Kolkata. Then graduation from Ragas Dental College (Govt. University in Chennai).

She has also done certification course in mastering of Endodontia. She had guidance under Dr. Rabindra Bhowal (Ex. HOI, Calcutta Medical College)

Finally not the least connection of irregular teeth what does it means mallynged teeth space between teeth forwardly placed teeth Dr. Indrani Bhowal has done.

Specilization

RCT, Crown & Bridge, Bleaching, Ultrasound Scaling, Extraction of tooth and other cosmetic gum surgeries are also contemplated in the aforesaid clinic with modern devices.